Dean Fadel, President
Dean Fadel serves as president. He was named to the position in 2016, and was formerly vice president of government relations beginning in 1988. He has led the development and successful implementation of legislative, regulatory, and public relations strategies affecting state public policy matters, negotiated numerous pieces of legislation and amendments, developed and oversaw the organization's political action committee, organized and implemented statewide grassroots initiatives, and more. Prior to joining OII, Fadel held legislative and public affairs positions at the Ohio Dental Association and Ohio Department of Insurance.
Fadel received his bachelor's degree in business administration from Ohio University. Active in both state and county developmental disabilities boards, he currently serves as president of the Ohio Association of County Boards of Developmental Disabilities board of trustees and probate court appointee for the Franklin County Board of Developmental Disabilities. He is also the former president of Franklin County Board.
Fadel resides in Blacklick with his wife, Jacquie and daughter, Rachel.
Michael Farley – VP, Government Affairs and General Counsel 
Michael Farley serves as vice president of government affairs and general counsel. Appointed in 2016, Farley leads the association's legislative and regulatory affairs initiatives. He represents the industry before the executive, legislative, and judicial branches on public policy and regulatory matters, manages and coordinates activities of the association's legislative committee, surety committee, and legal subcommittee, coordinates the amicus practice, and serves as in-house legal counsel.
Prior to joining OII, Farley was judicial and legislative affairs counsel at the Supreme Court of Ohio. He also served as assistant director for legislative affairs at the Ohio Department of Insurance and held legislative/public affairs positions with the American Red Cross-Ohio, Office of Governor Bob Taft, and for former State Representative David R. Evans, among others.
Farley holds two law degrees from Capital University Law School; an LLM in Business Law and a Juris Doctor. He also received a Master of Public Administration from Ohio University and an undergraduate degree from the University of Akron. Farley is admitted to practice law in Ohio and the District of Columbia. He is a member of the board of trustees for Ohio Center for Law Related Education (where he serves as Treasurer and Chair of the Finance Committee), a member of the board of trustees for the Ohio Alliance of Boys and Girls Club. Farley has served as the Vice Chair of the Ohio State Bar Association Insurance Law Committee and currently serves as Vice Chair of the Corporation Law Committee of the Ohio State Bar Association.
Farley serves as an adjunct professor of law at Capital University Law School where he has taught "Insurance Law," "Corporate Governance," "Nonprofit Law" and "Business and Finance Concepts for Lawyers."
Farley resides in Worthington with his wife, Erin, and his son, Liam, and daughter, Nora.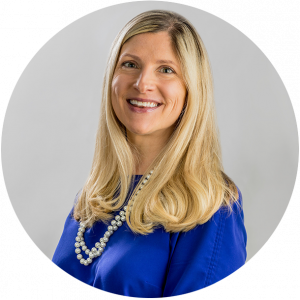 Amanda Peltier – VP, Education and Workforce Development 
Amanda Peltier serves as vice president of education and workforce development. She was named to this position in 2017, and formerly held roles as the director of education and director of legislative information. Peltier's work includes partnering with educators to strengthen public understanding of and confidence in Ohio's property and casualty insurance industry and assisting in creating a talent pool of potential employees. Her work has led to OII being named the first U.S. recipient of the Fundación MAPFRE International Insurance Award for www.insurancecareers.org.
Prior to joining OII, Peltier was an aide in the Ohio Senate and worked in commercial real estate. She is a board member for Kent State University Insurance Studies Advisory Board, Ohio Dominican University Insurance & Risk Management Board of Advisors, Franklin University Risk Management & Insurance Advisory Board, and serves on the board of trustees for the Ohio Business Week Foundation. Peltier received a Bachelor of Science degree in mass communication from Miami University.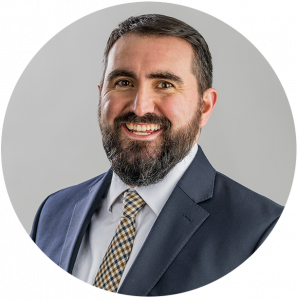 Kevin Curtis – Director of Operations
Kevin Curtis serves as director of operations. He was named to this position in January of 2020 and brings extensive experience in campaign management, issue advocacy and nonprofit leadership. Prior to joining OII Curtis spent four years at Stand Together, as a talent acquisition business partner, Ohio state director of Generation Opportunity, and Ohio deputy state director of Americans for Prosperity. Before that, Curtis served as the regional liaison administrator in Ohio Secretary of State Jon Husted's office.
Curtis attended the University of Kentucky and received his bachelor's degree from Bowling Green State University.  He is a native of Dublin, Ohio, and currently resides in Hilliard with his wife, Lora, and children, Emmett and Sutton.
Terry Donelon - Director, Strategic Public Affairs
Terry Donelon serves as director of strategic public affairs. He was named to the position in April 2019. Prior to joining OII, Donelon served as deputy chief of staff to Ohio House Speaker Ryan Smith.
Donelon also served the Ohio House Republican Caucus from 2011-2016, during which time he worked as a legislative aide to the House Finance Chairman and as a senior campaign staffer during several election cycles.
He has also served as public affairs director for Steiner Public Relations. In that role, he provided strategic communications services to the firm's clients while also assisting in the management of several successful statewide ballot issue campaigns.
Donelon is a graduate of The Ohio State University where he received a bachelor's degree in political science. He is a native of Cleveland, Ohio.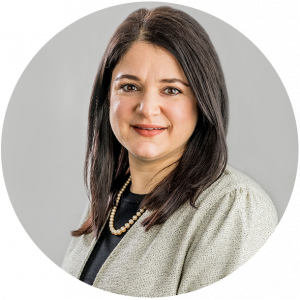 Kristen Berger – Director of Communications
Kristen Berger serves as director of communications. She was named to this position in November 2020 and brings over 12 years of experience in strategic communications, copywriting, editing and publication management. Prior to joining OII, Berger served as senior communications specialist at the Ohio Public Employees Retirement System. Her past experience includes insurance and trade association work, having served as communications coordinator for the Ohio Insurance Agents Association, Inc. She also worked for the Ohio Telecom Association and as a legislative aide in the Ohio House of Representatives.
Berger earned a bachelor's degree in journalism from The Ohio State University. She is a native of Sylvania, Ohio and currently resides in Grove City with her husband, Brad.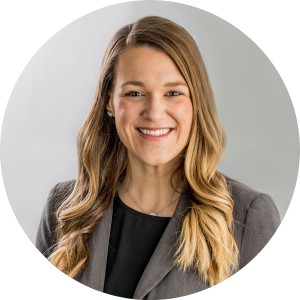 Amanda Schroeder – Manager of Member Services
Amanda Schroeder started with OII as business project coordinator in March 2018. Schroeder now serves as manager of member services. She strives to provide our members with an exceptional experience, maintains our membership database, and also plans OII events.
She has previously worked as a coordinator for marketing and philanthropy at Girl Scouts of Ohio's Heartland and and an admin at the Hilton Columbus at Easton. She holds a bachelor's degree in interpersonal communication with minors in organizational communication, public communication, and management from Kent State University.


Hannah Gorski – Graphic Designer and Project Specialist 
Hannah Gorski serves as graphic designer and project specialist. She graduated from the University of Dayton in 2017 with a BFA in graphic design. Previously, she has worked as the graphic designer for ArtStreet Café, a student-run business on Dayton's campus, and has also done freelance projects for several other groups, organizations, and events at the university. She has done a wide variety of work in both print and digital media.