Insurance Educator of the Year
Make your nomination for an outstanding Ohio educator - they could get $1,000!
The Insurance Educator of the Year award is our way of recognizing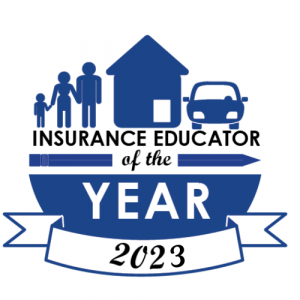 teachers for excellence in insurance or financial literacy education. Annually, we honor an Ohio educator who, through their creative and innovative teaching style, includes insurance or financial literacy as part of a course curriculum.
Nomination requirements
Anyone—including educators (nominating themselves or other teachers), principals or administrators, students, insurance professionals and consumers—can nominate an educator for this award. Instruction can be part of any course such as family and consumer sciences, business, economics, mathematics, driver education, social studies or related courses. The competition is open to educators in Ohio vocational and high schools. Nominations can be submitted here.
About the award
The award recognizes both the teacher and the school. In appreciation, the teacher and school receive:
$1,000 award to the winning educator
$500 award to the educator's school
Special recognition during our Annual Meeting
Reimbursement of course fees for successfully completing a future graduate-credit workshop or course designed for high school teachers. Subjects covered must include some insurance issues or topics. Maximum amount of reimbursement is $500.
Recognition plaque
Judging criteria
A panel of judges who represent Ohio's insurance industry will select the awardee.
Judging will be based on the following:
Subjects taught (auto, renters, life and health insurance)
Demonstration of varied approaches to student needs and learning styles
Creativity in teaching methods
Evidence of personal insurance knowledge
Time devoted to insurance instruction
OII reserves the right to add or eliminate awards when, in its judgement, either the number or quality of entries warrants such action. OII's decision will be final. Previous awardees are ineligible. OII employees and judging committee members are excluded from nominating a candidate. Judging committee members may not vote on or influence the selection of an educator who teaches at a school attended by an OII employee's or judge's children.